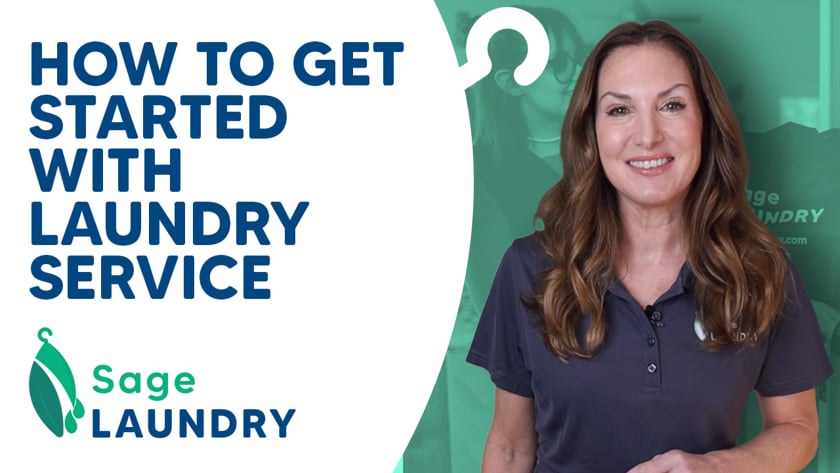 How To Have The Perfect Laundry Experience
Our laundry service offers a convenient and personalized experience to ensure your clothes are treated exactly how you want. To get started, simply create an account and select your treatment preferences. You can even leave special notes for our team to ensure your clothes receive the necessary care.
On laundry day, you'll use your own personalized laundry bags that are yours to keep, and we'll remind you the night before and again on the day of service to make sure you don't forget.
Once your clothes are cleaned, fresh, and ready to wear, one of our delivery drivers will return them to you at your designated drop-off location. Whether you prefer your clothes folded or hung, we'll make sure they're ready to wear and looking their best.
To start using our services, you can either download our app for iOS or Android devices or order online directly from our website. You can enjoy the same seamless experience using either option.
Once you've created an account, you'll need to provide your contact information, set your cleaning preferences, and specify your preferred location for pickups and deliveries. Adding your payment information is also necessary to ensure a smooth checkout process.
After setting up your account, you can easily schedule your first pickup and begin enjoying our hassle-free laundry and dry cleaning services. Our team will handle everything from start to finish, so you can focus on other important things in your life.
What if I don't have bags?
For your first order, go ahead and leave your laundry in any clean, disposable bag. A trash bag is perfect. Please avoid sending your laundry in hampers or on hangers as those can cause items to be lost or damaged.
When we return your laundry, we'll include our custom laundry bags. These can be used for future orders by stuffing them full while making sure they are closed completely.
If you need replacement bags because one has gotten damaged, or if you need additional bags because your laundry needs have grown, just let us know and we'll provide those free of charge. We do charge for replacement bags if they have been lost.
Do I need to separate my whites and colors?
No, we'll handle the sorting for you! Our wash and fold laundry service involves a thorough three-way sorting process for washing and up to five-way sorting for drying. This guarantees that your whites remain separate from your colored clothes and that your delicate items are not mixed with your towels.
As a standard procedure, we meticulously inspect all garments for any stains during production. However, we highly recommend that you inform us of any stains or specific requests through your order notes. In addition, you can customize your preferences in your account settings, such as choosing to bleach whites, add fabric softener, or use unscented detergent.
Do I have to be home for pickup and delivery?
You don't have to be home during the scheduled pickup and delivery of your laundry. In fact, many customers choose to leave their clothes outside for our drivers to collect.
If you have any specific instructions on where to locate your laundry, such as on the back porch, by the garage door, or at the concierge desk, please include them in your order notes. These notes ensure that pickups and deliveries are seamless and hassle-free. We'll keep you informed throughout the process, so you can sit back and relax while we take care of everything.
Our standard turnaround time is two days. We offer an upgrade to next-day service for those in a rush. Those customers on a subscription plan can receive complimentary next-day service.
When ordering, you'll be asked whether you want to upgrade the order to next-day service or not. You can also select a different day if more convenient for you.
Please keep in mind that we don't not provide service in the Woodland/Davis area on Sundays, nor in the Sacramento area on both Saturday and Sunday.
Why is there a service fee?
Sage Laundry pays our drivers as W2 employees who are insured and drive our company vehicles.
This means that our drivers receive a fair and responsible wage, unlike other delivery services that classify their workers as contractors who depend on tips. Our commitment to providing a fair wage and benefit package is part of our efforts to ensure that your laundry is always handled with the utmost care, from the vehicle it's transported in to the person who delivers it.
Ready to get started with your first laundry delivery?
Schedule on the web or download our app to place your order.